Tools & Equipment
A variety of hand tools, small engine equipment and garden or other outdoor tools.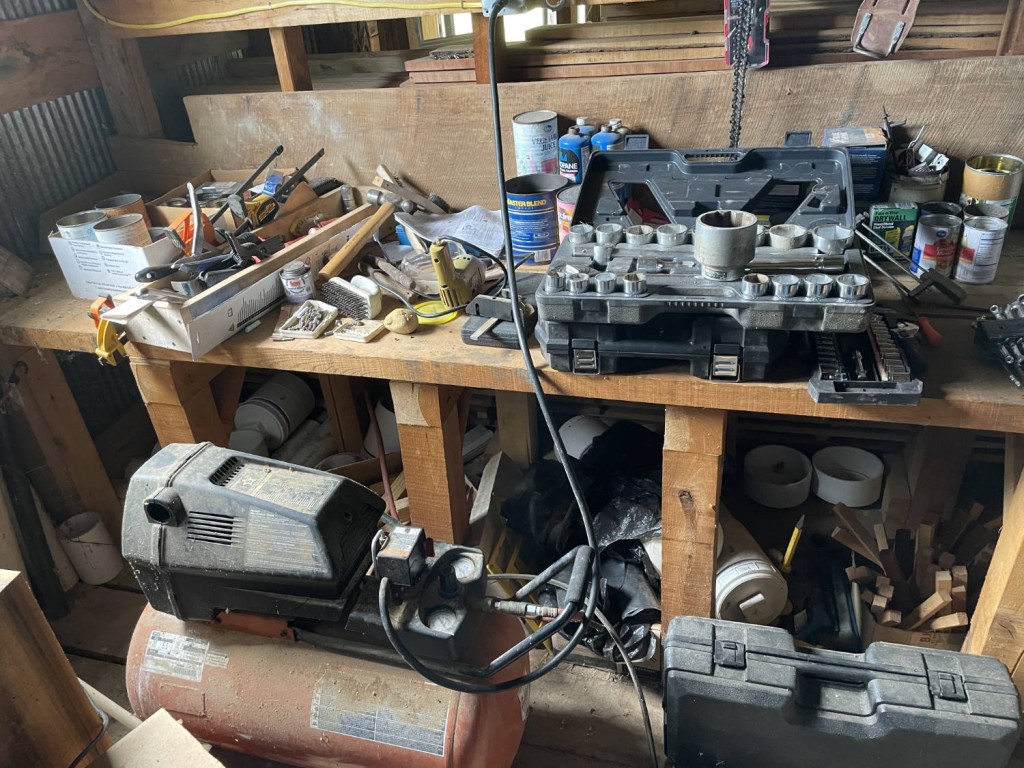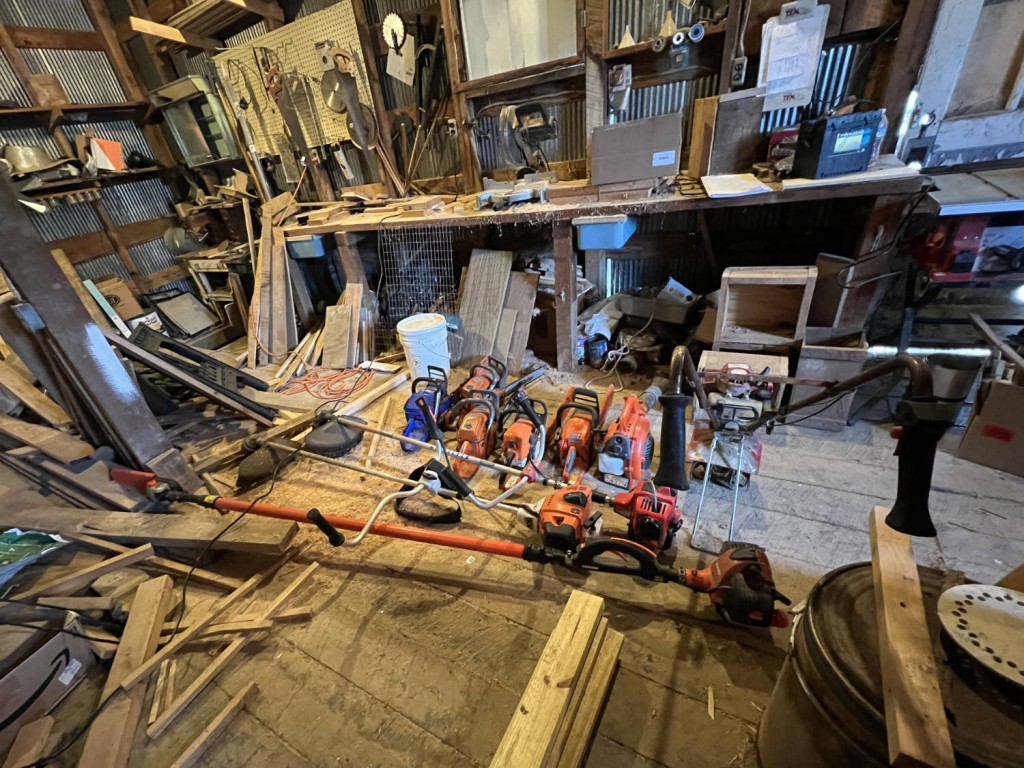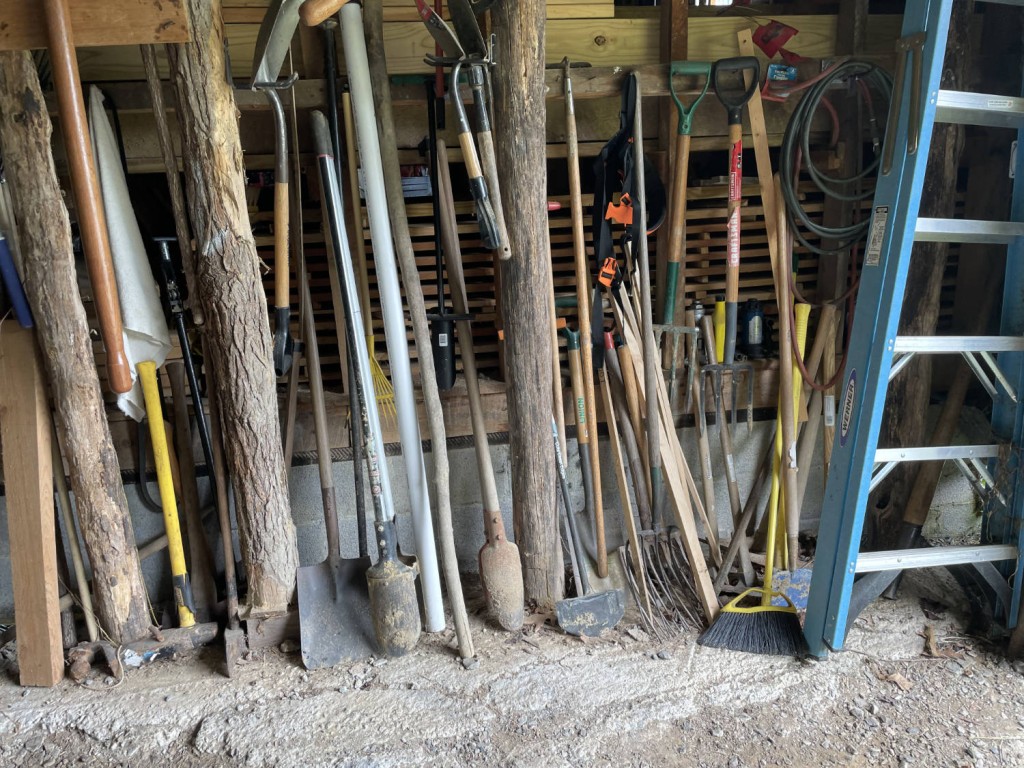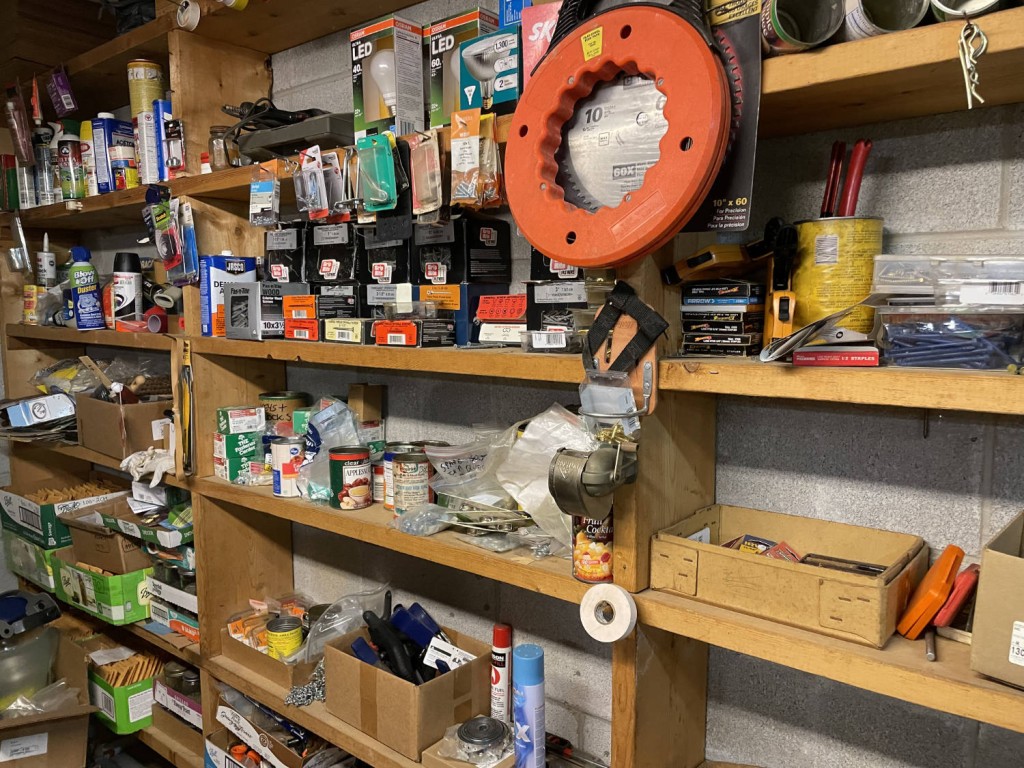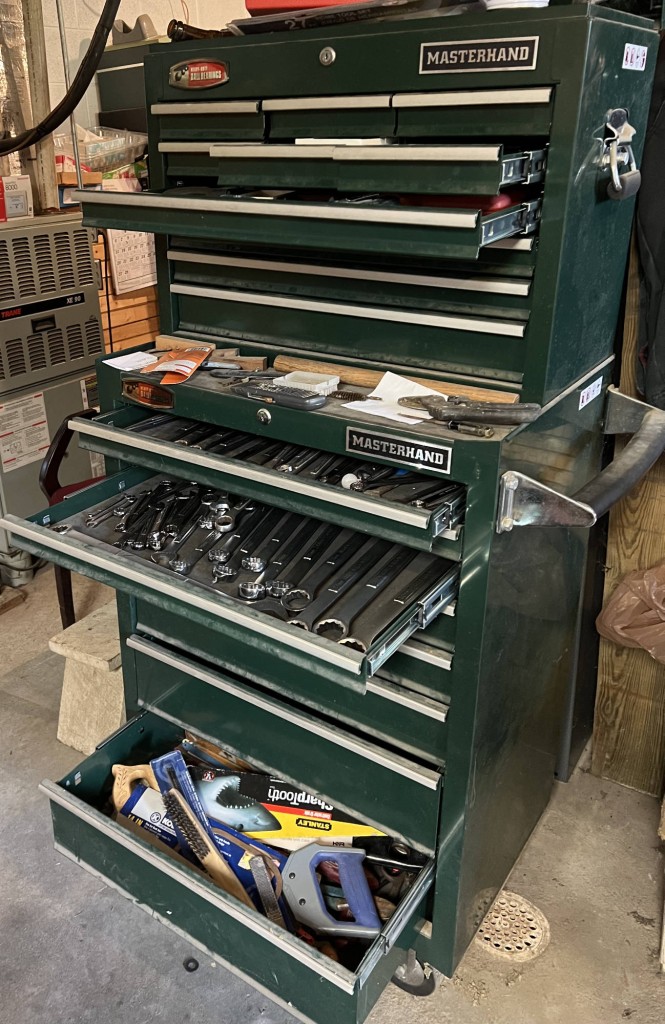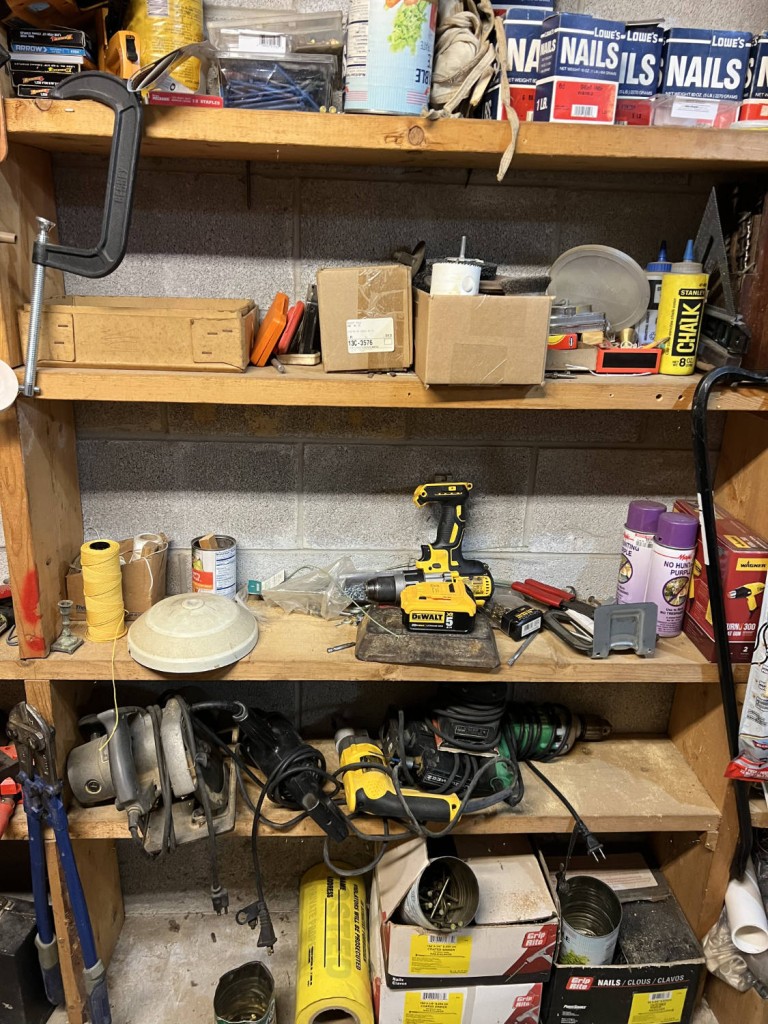 Scientific Tools and Equipment
Deceased was a scientist with years of experience gathering and processing fossils from the area. There are several microscopes and 20 large cabinets, as well as hundreds of wooden trays (1′ x 2′) for storage of fossils.
Museum/Geology specimen storage cabinets (20) – These were obtained as surplus from the Smithsonian about 20 years ago and have been used to store/display fossils since then.
They are metal clad wood. OD is 28.5″W 32.5D 37.5H. Each drawer is 24Wx30D. Usable inside height about 32″. Actual weight unknown but probably around 200 pounds each.
All have drawers of various sizes.
There are a total of 20 cabinets ranging from good to fair condition, all structurally fine but the ones in fair condition might have a dent or two or need painting. Attached photos of a group are representative.
Closest equivalent we could find is Lane Science #301 at ~$2K without trays, with trays ~$3K.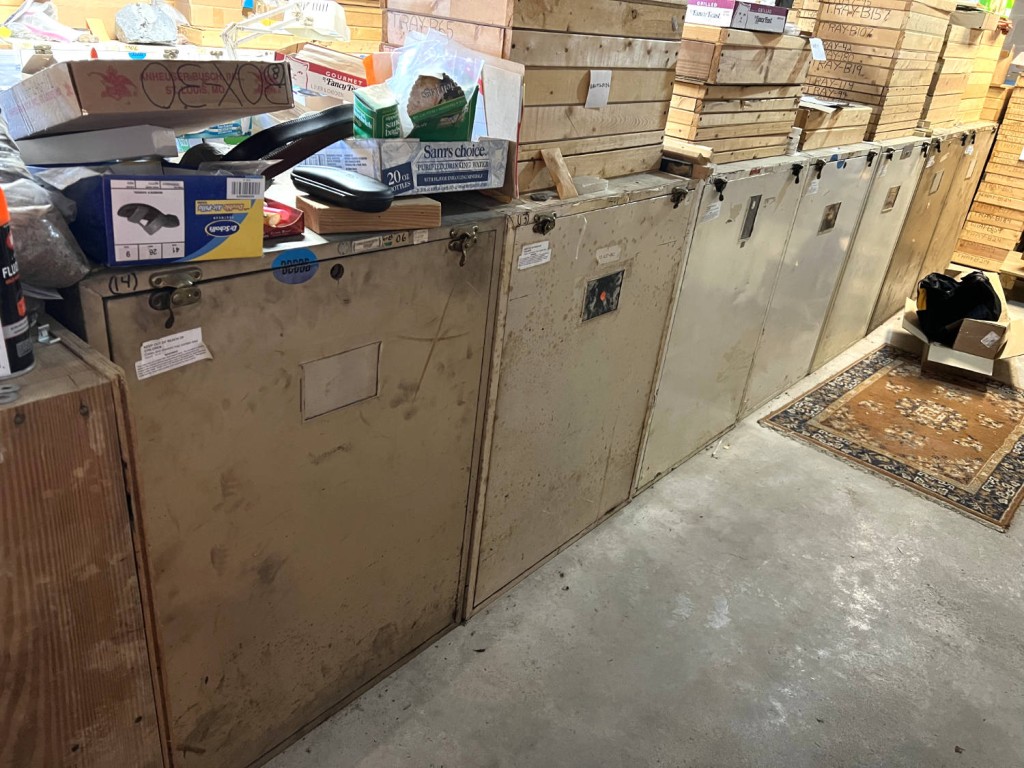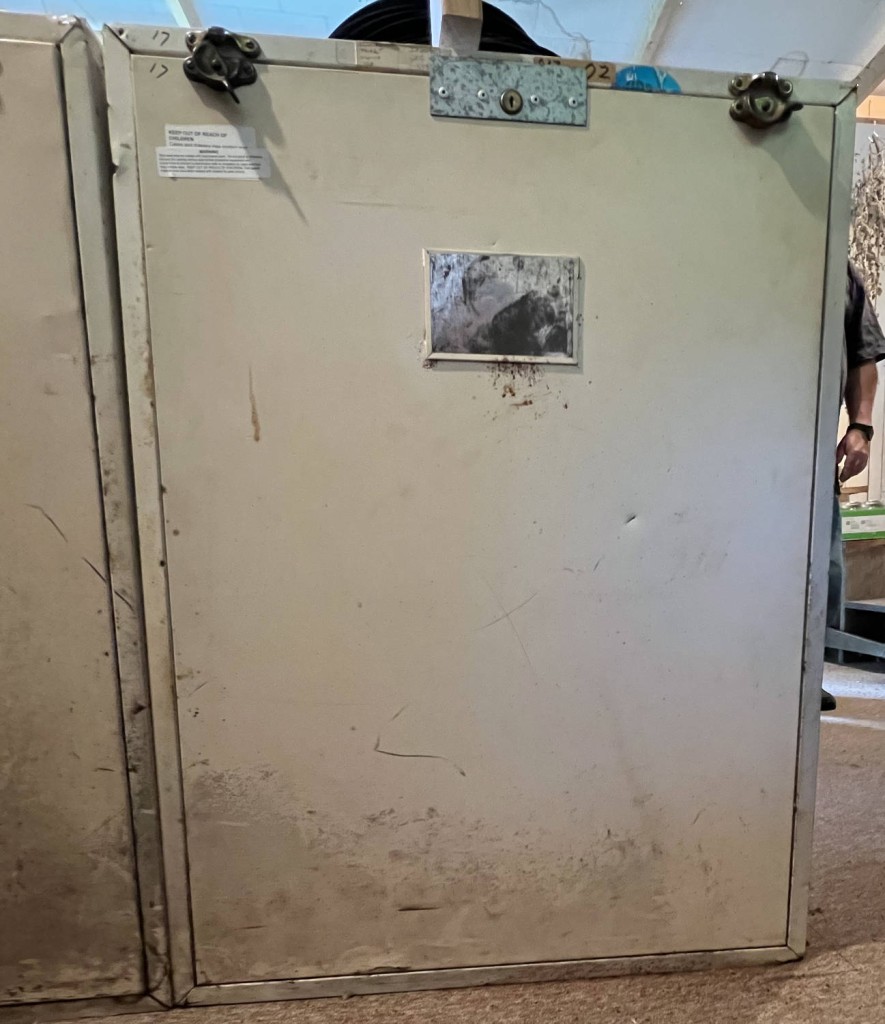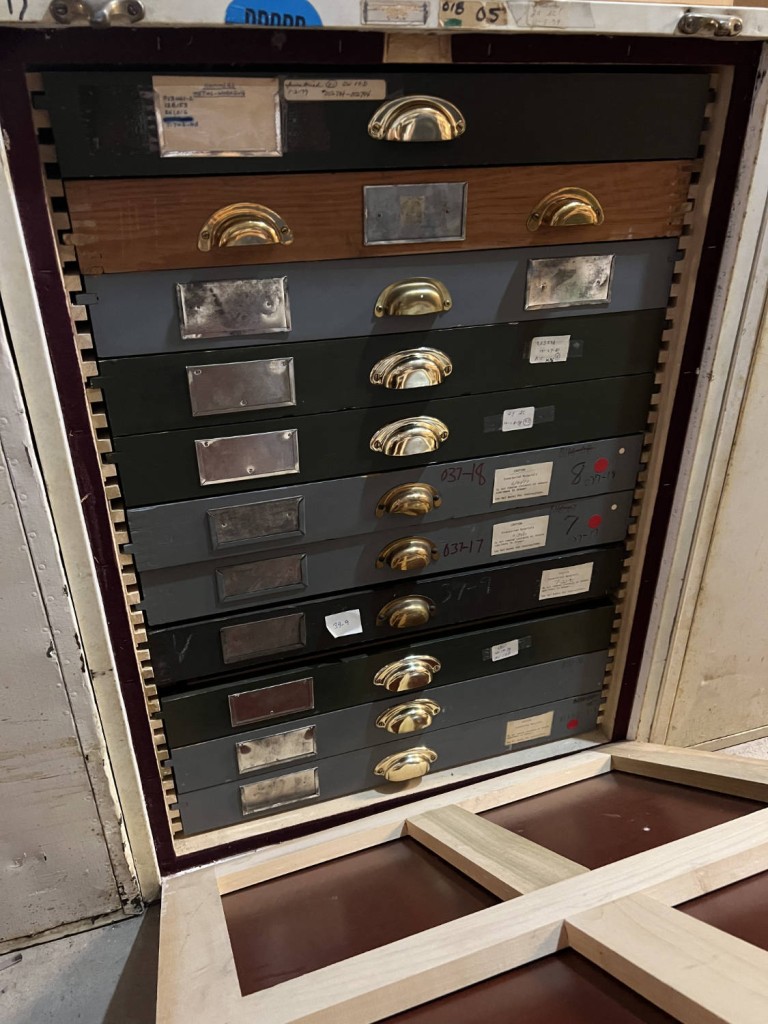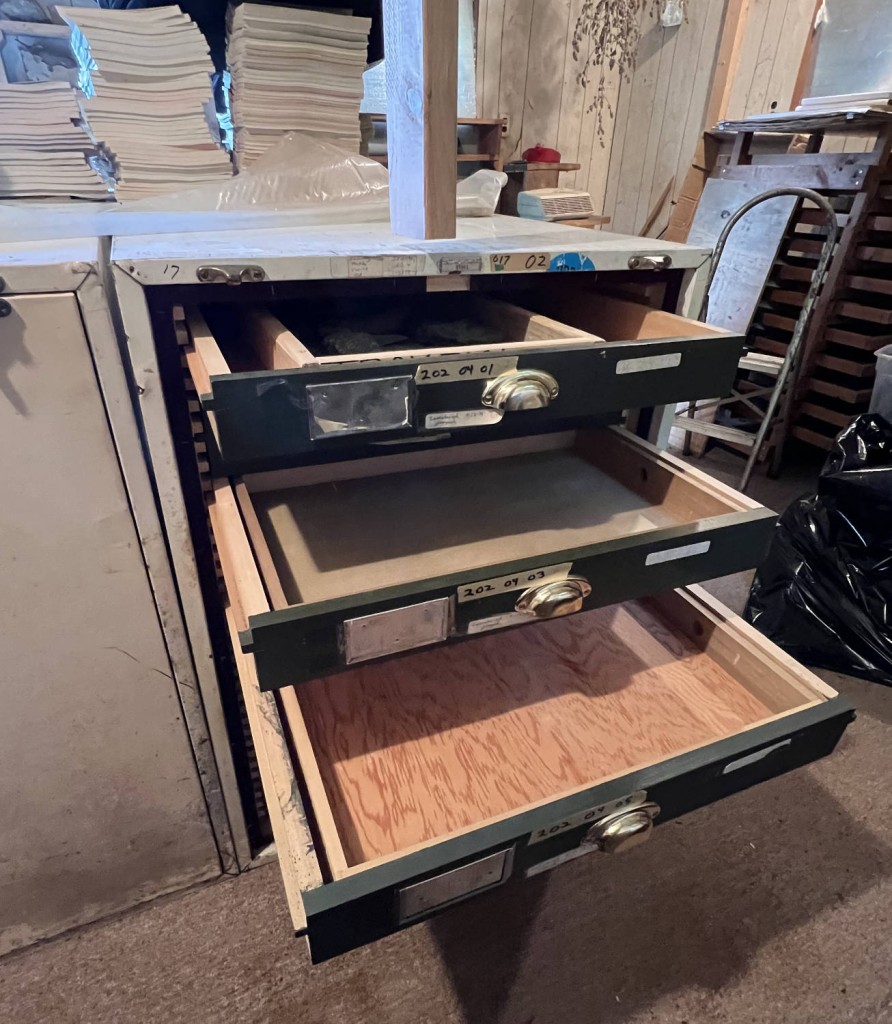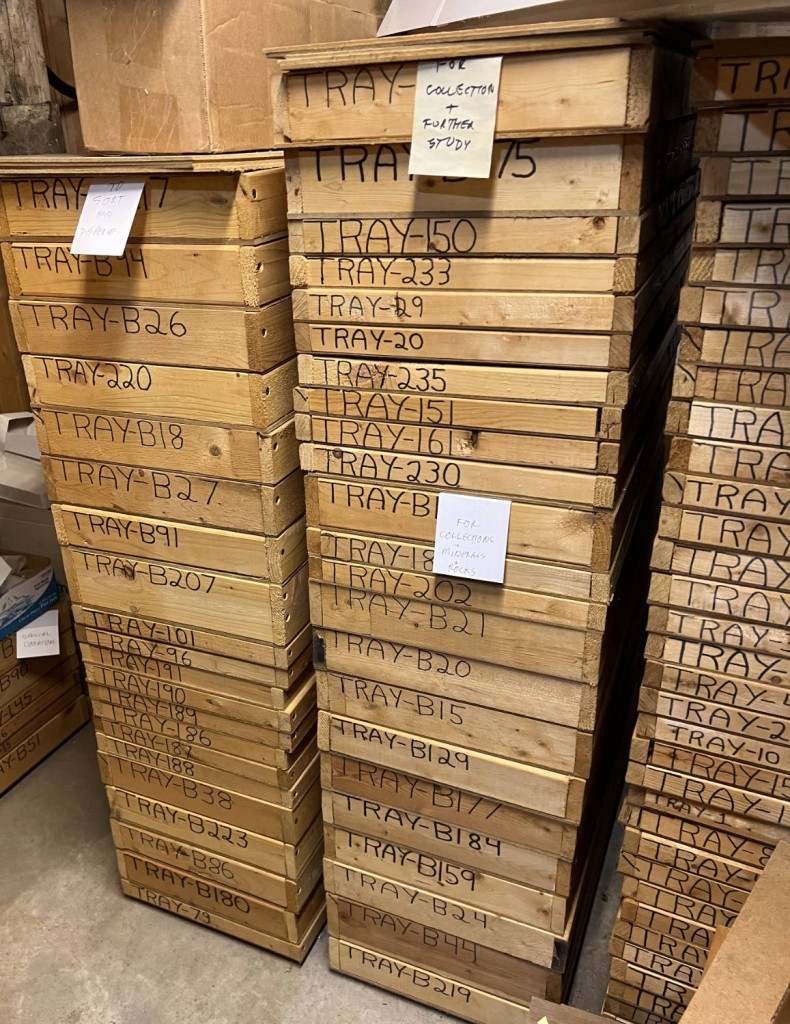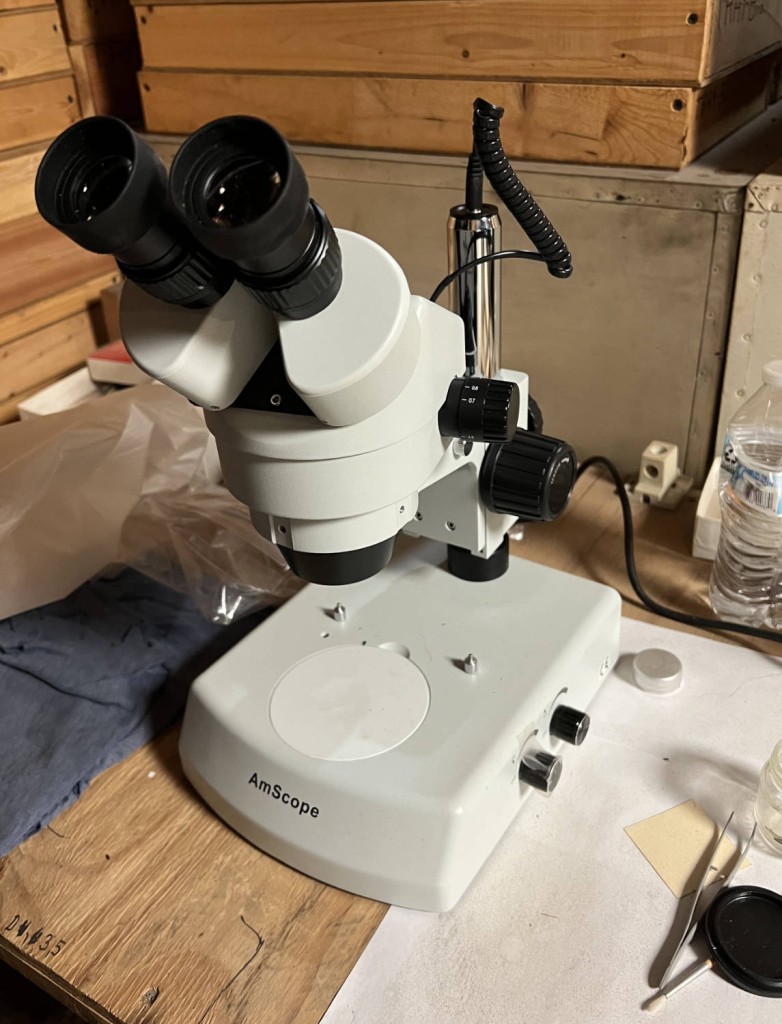 Firearms & Ammunition
Collection of over 20 firearms and more than 47,000 rounds of ammunition of various sorts.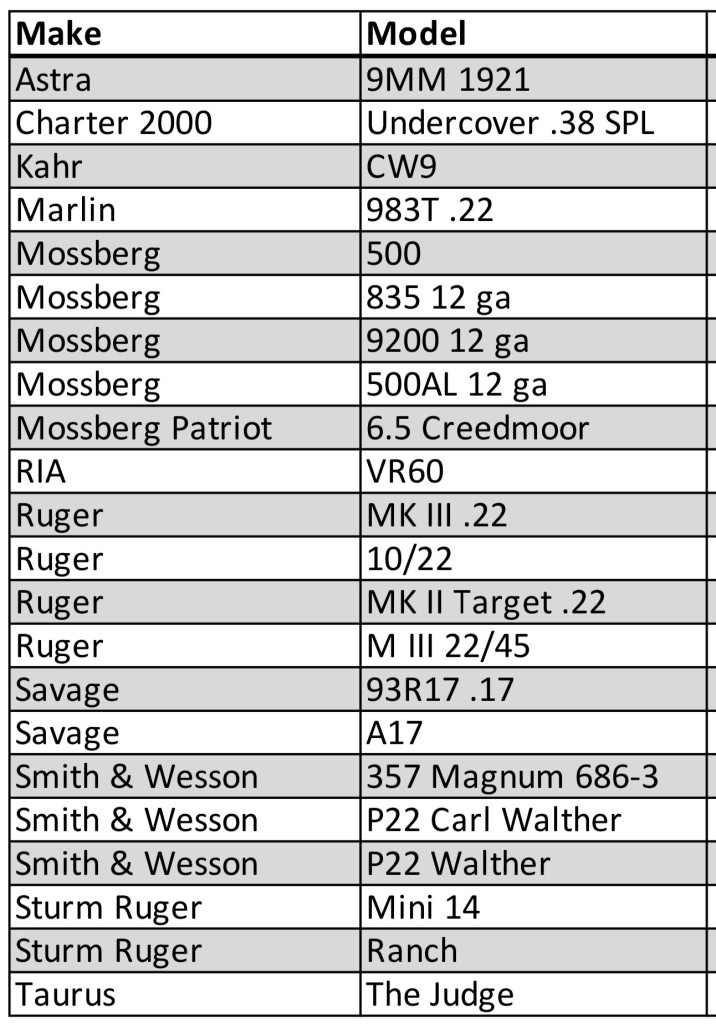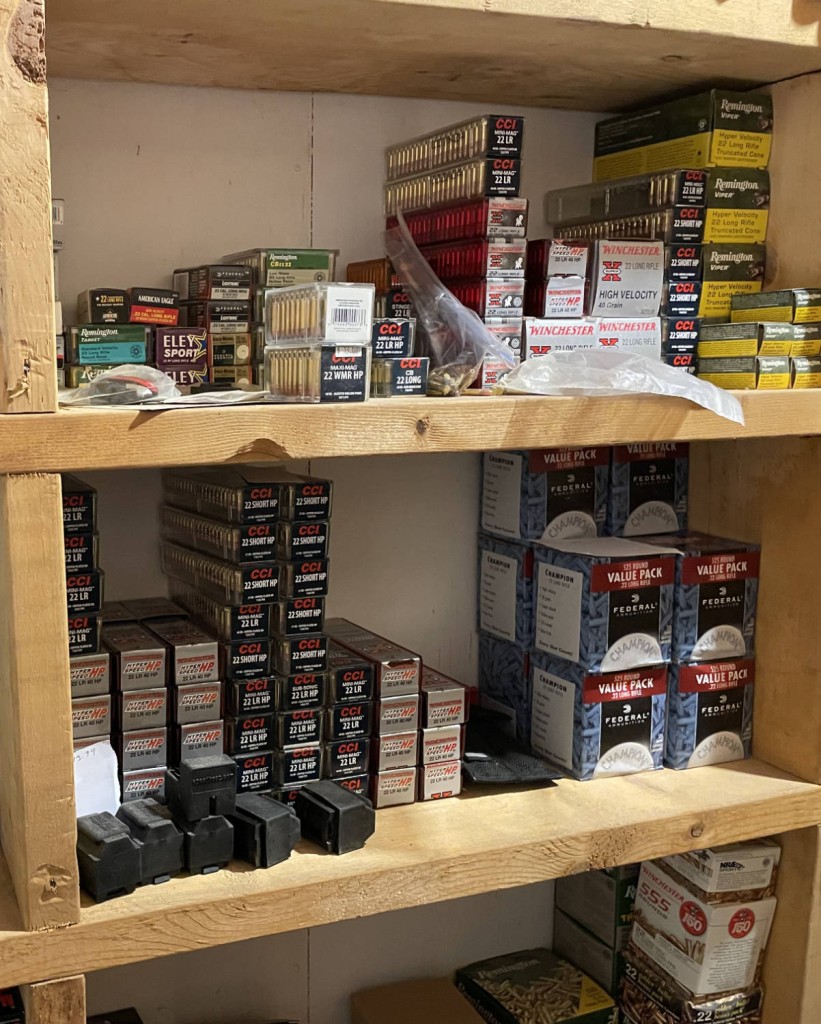 Cabinets
Various filing cabinets, file trays and wooden cabinet.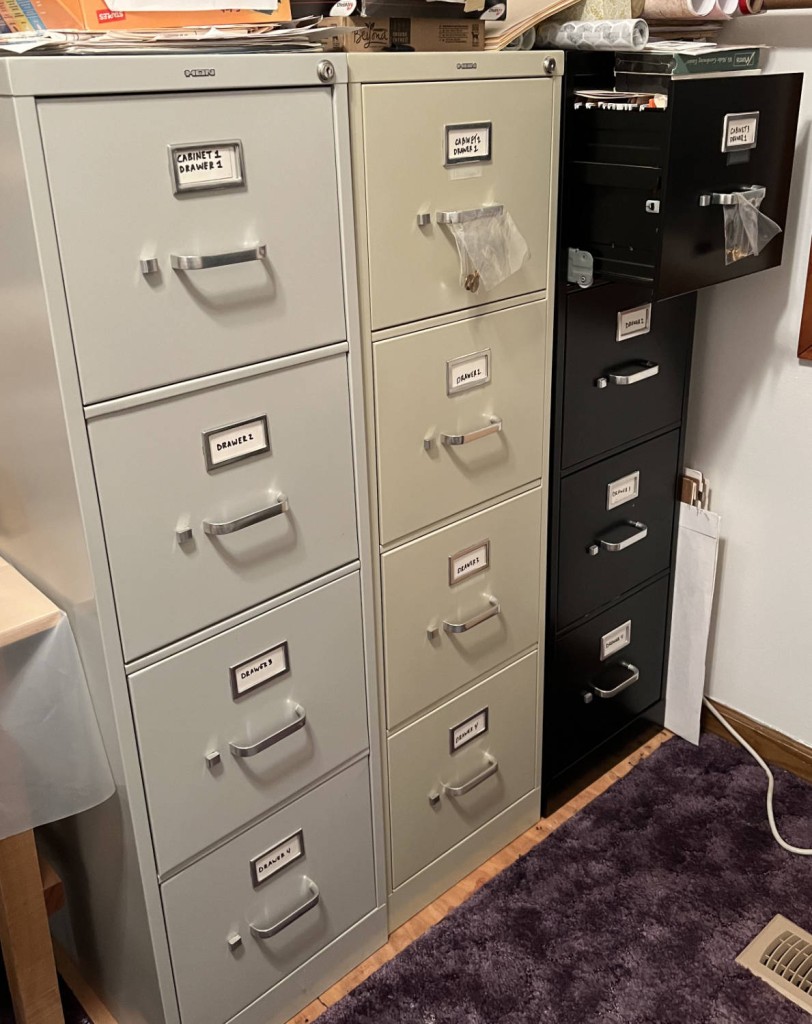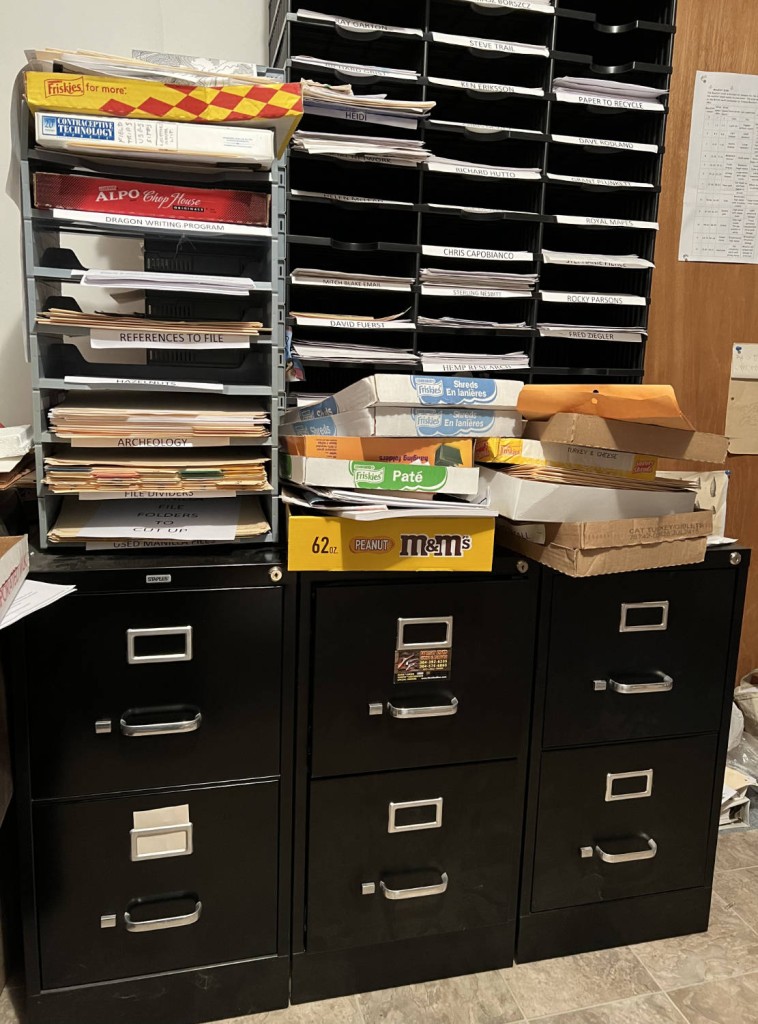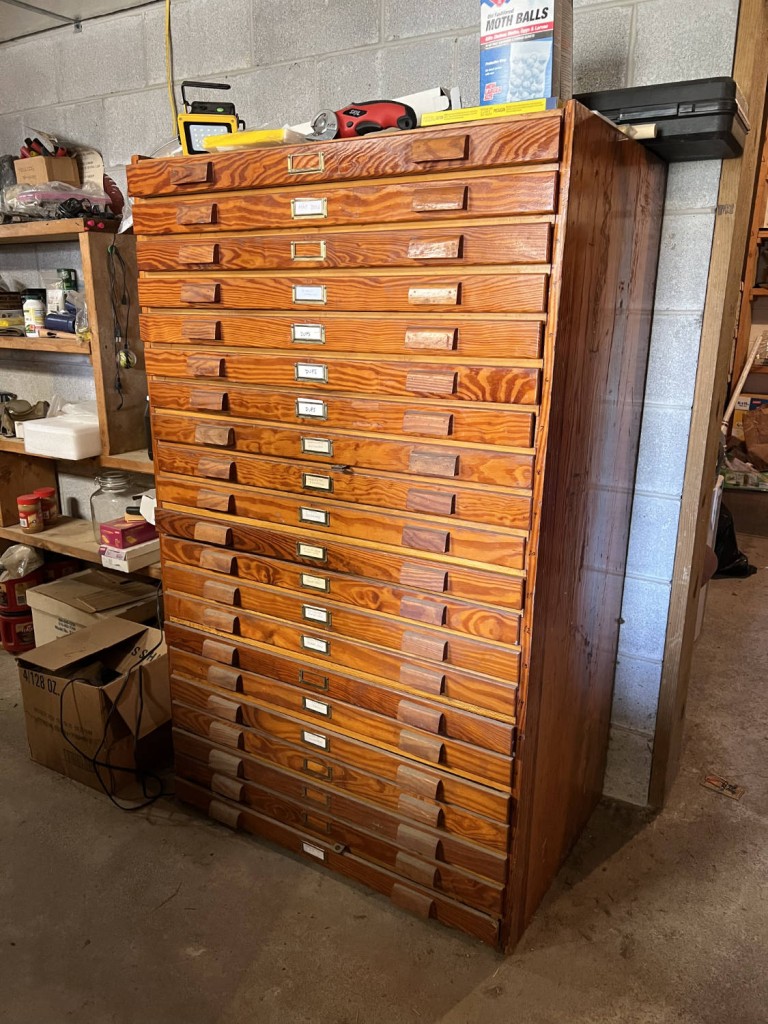 Gun Safes
Two gun safes, one digital combination, one rotary combination. Both are bolted to floor. Can these be removed and sold?
Dimensions approximately 30W x 20D x 60H
Stamps
Collection of stamps thought to have value of several thousand dollars.
Furniture and Household Goods
Unremarkable furniture and household goods. Beds, chairs, night and side tables, kitchen ware, small appliances, etc.
Toyota Tacoma 2005
Toyota truck with about 250,000 miles. See details.